Project Description:
Digitising a large snail-type centrifugal pump
Product application:
CAD model construction for use in casting model making
Approach:
IScan white light scanner by IMetric: 74.414.442 triangles for the shell and 45.410.114 triangles for the sand casting core  at an accuracy of 0.3 mm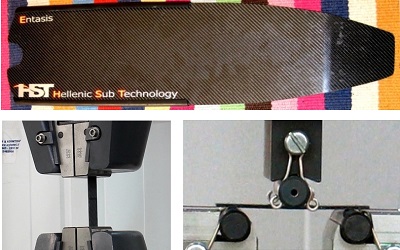 Project Description:
Determining the mechanical properties of handmade composite fins that are manufactured with several layers of carbon fabrics
Product application:
Used for diving and snorkeling
Approach:
Tensile testing and 3-point bending following ASTM standards
Project Description:
Development of a medum cost capacitive device for measuring the sheet bending angle in press brakes to <0.1 degrees
Product application:
Used for automatic measurement of sheet bendng angle (especially after spring back) in cnc brakes
Approach:
Two degree of freedom miniature arm with geometric calculations and auto calibration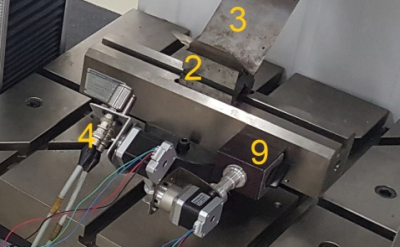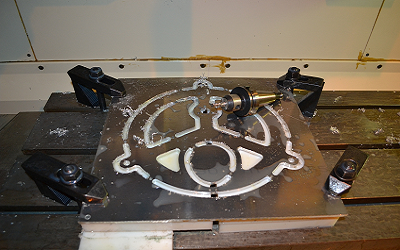 Project Description:
Manufacturing a prototype metal flange to evaluate material and achieved tolerances
Product application:
Used in corrosive environments
Approach:
3-axis CNC milling using custom made fixturing and evaluation of cutting parameter combinations
Project Description:
Determining the geometrical accuracy of a Pelton wheel
Product application:
Used for power generation in hydroelectric facilities
Approach:
White light scanning using the IScan system in selected areas of interest and post-processing of point cloud to derive a partial digitised model of the Pelton wheel.
Calculation of the relative bucket positions in the axial and radial directions as well as the angular distance between buckets.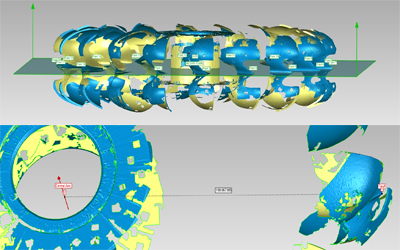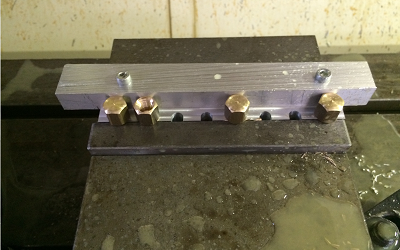 Project Description:
Manufacturing of brass end fittings
Product application:
Used in water installations
Approach:
CNC machining (turning, milling) using custom made fixturing that could accomodate several workpieces in one setup to minimize changeover time and increase production rate
Project Description:
Evaluating the die design of an aluminum alloy part manufactured through high-pressure die casting (HPDC)
Product application:
Used in automotive applications
Approach:
FEA simulations to evaluate molten metal flow, temperature distribution and solidification time.
Development of data-driven models to predict possible defects and optimise process parameters.