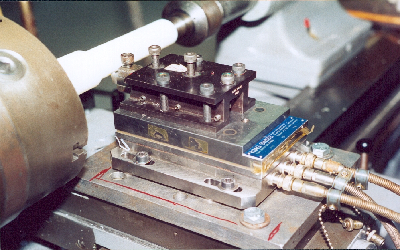 Project Description:
Turning process modelling (research)
Product application:
N/A
Approach:
Development of an analytical part elastic deflection model.
Validation through a series of turning experiments with simultaneous measurement of cutting forces.
Project Description:
Evaluating different production floor layouts in terms of setup and operational efficiency (research)
Product application:
Design of manufacturing systems
Approach:
Development of an Augmented Reality environment for on-site rapid evaluation of equipment placement and equipment interactions.